AMENITIES
Health and Wellness
A state-of-the-art fitness program, sauna, cold plunge, two infinity pools, a basketball court/gymnasium, garden nooks, walking paths and access to a variety of wellness opportunities enhance the lives of residents.
GROUND FLOOR
Ālia Lounge
Coffee bar
Health club
Movement studio
Outdoor fitness station
Gymnasium/basketball court
Pickleball court
Bowling alley
Playgrund
Sauna
Salon & spa
Lei Kou Garden
Movie theater
Workspace
Guest parking
Multi-purpose room
Kitchen
Conference room
Mail room
Bike and water-sport storage


6TH FLOOR
Lobby
Family pool and spa
Adult pool
Adult wellness sauna, cold plunge, and spa
Outdoor shower
Cabanas
Central lawn
Bocce court
Dog park
Grilling stations
Game rooms
Private dining room and kitchen
Library lounge
Salon/spa


Wealth of services directed by a multilingual staff
Parcel delivery
Concierge
Secure storage
24-hour security
Global community
Amenity services - onsite event coordination assistance
Residence care - monitoring for offshore owners
Residence care inspection
RESPONSIBLE DESIGN
Utilizing advances in innovation and implementing place-based solutions, Ālia has been designed to be the most sustainable new residential tower developed in the state of Hawai'i.
PASSIVE COOLING
Situated to work with the natural environment, Ālia's characteristic undulating weave pattern works with the trade winds while mitigating solar exposure, providing the opportunity for passive cooling.
WATER REUSE
Water is one of the most vital elements of daily life, so it is imperative that we maintain a healthy relationship with our access to it. We've installed a state-of-the-art greywater treatment system that optimizes our water usage.
CHILLED WATER SYSTEM
A centralized chilled water system and individualized handling units ensure that Ālia minimizes its utility usage through advances in innovation.
EV CHARGING PORTS/CAR SHARE/MICROMOBILITY
Whether you need to recharge your electric vehicle, get a ride in a convenient EV car share, or easily access micromobility, Ālia makes sustainable transportation hassle-free.
PHOTOVOLTAICS
Extensive photovoltaic panels allow Ālia to harvest a substantial portion of its energy from Hawai'i's abundant sunlight.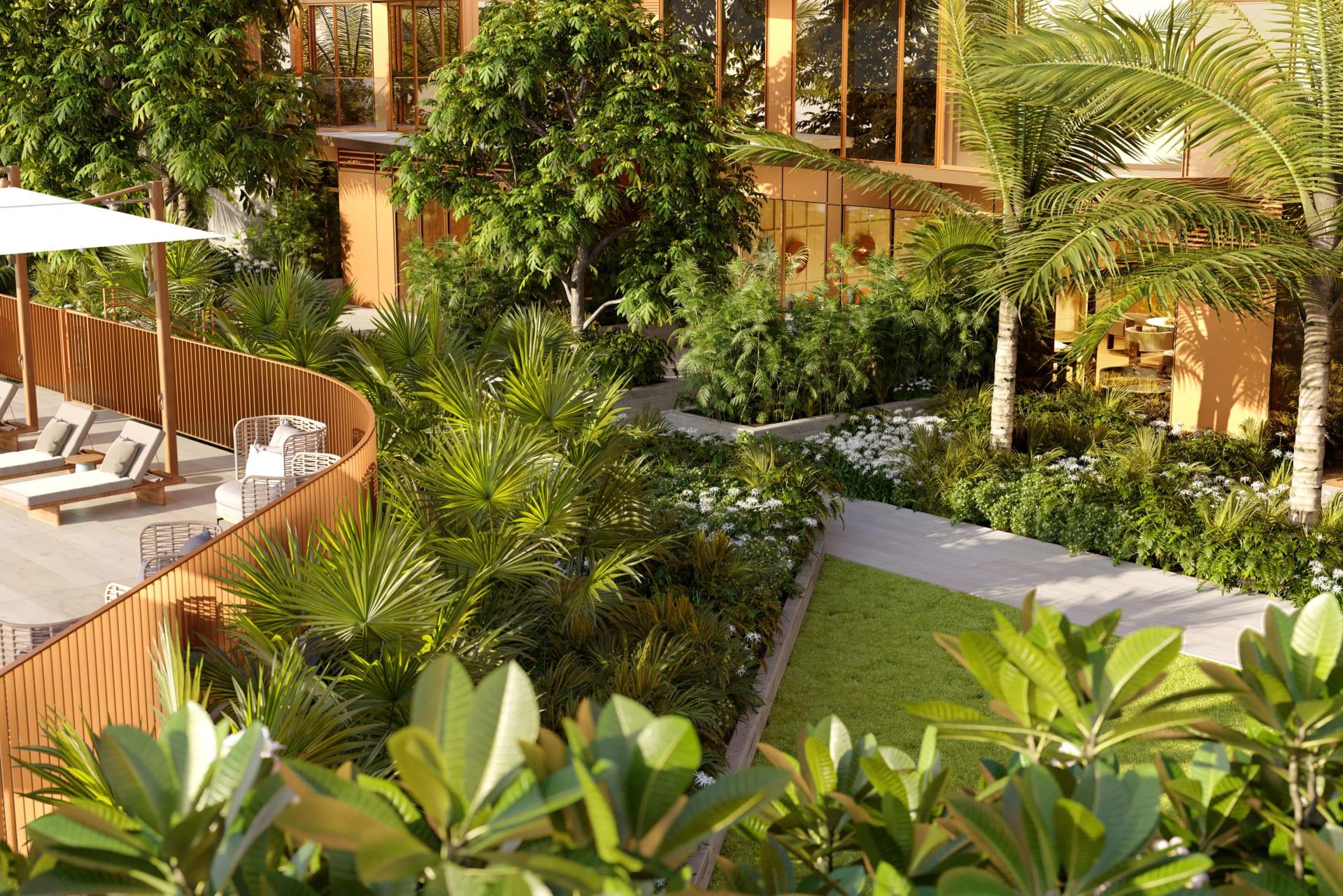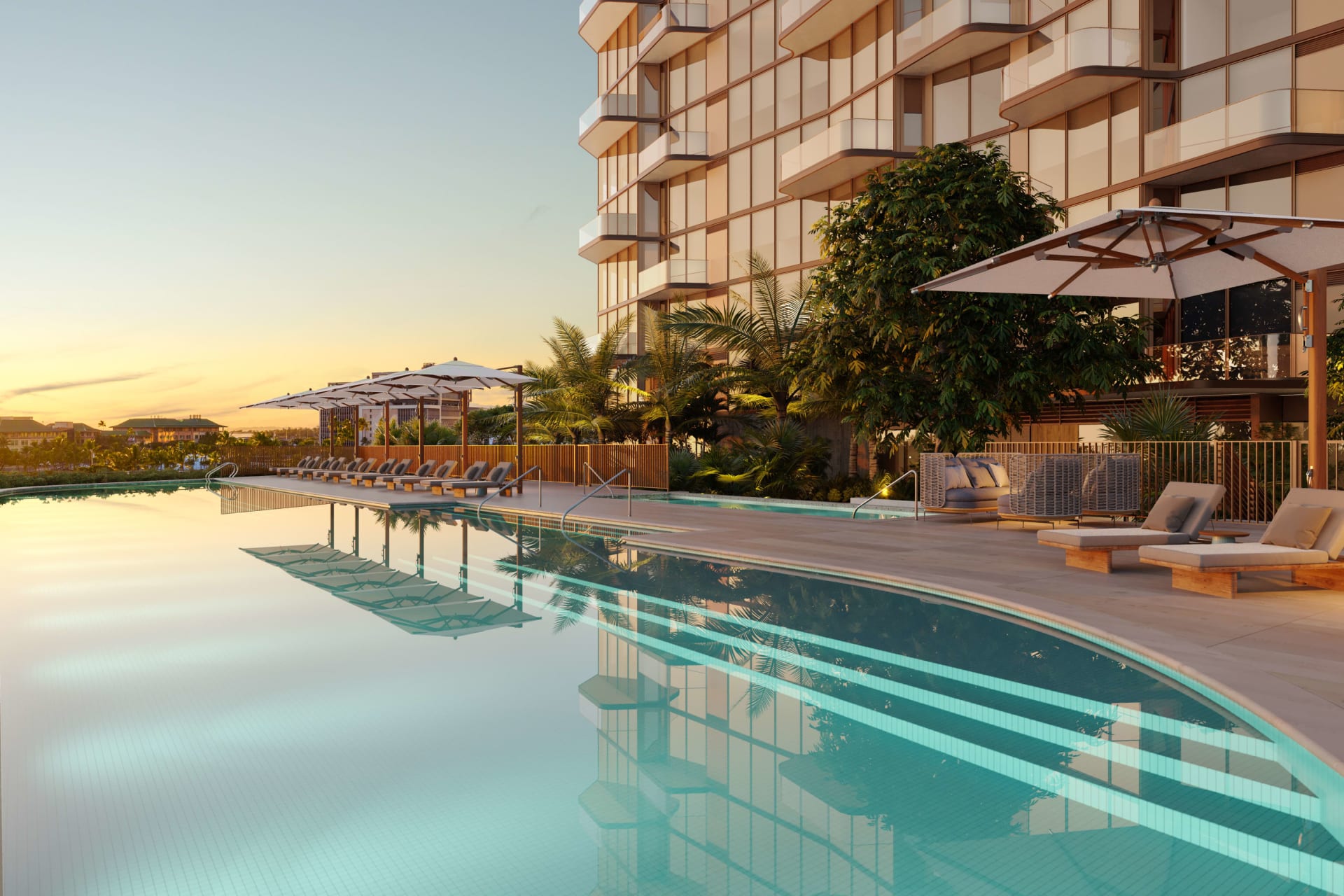 NEIGHBORHOOD
With one of the most desirable addresses in the city, Alia's sought-after location gives residents instant access to Honolulu's most admired neighborhoods. Once known as a warehouse and industrial district, over the past decade, Kaka'ako has become an art-driven community bubbling with creativity. Situated on Ala Moana Boulevard in the heart of Kaka'ako, you'll find unique retail destinations and eclectic dining options at every turn. Highly walkable and bikeable, the neighborhood is minutes from Ala Moana Beach Park and a collection of the world's best shopping and dining at Ala Moana Center and Waikiki.